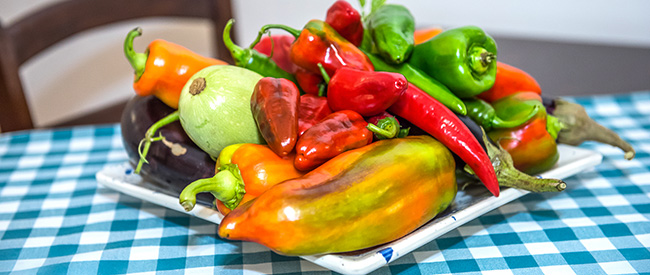 Eating in Can Bessol
A breakfast buffet is served every morning, much of which is produce from our gardens and other of our own home- grown products.
Can Bessol offers free transport to and from the restaurants "CAN CAPÓ" and "SA FARINERA" which are located in s'Horta and both of which offer traditional Mallorcan cuisine. At Can Bessol we have a common kitchen and barbecue in the porch area next to the swimming pool for any of our guests who want to cook or have a barbecue individually or as a group.
Other services
As well as the services that the finca offers you, Can Bessol is proud to offer the chance to enjoy other many services that you can find arround: Rent a Car on-line, restaurants, bycicle hiring...

The reason we're adding this section to our website is simply so that any of our golfing guests can take advantage of some routes and packages which we can offer them from our website and from Can Bessol with the aim of providing them with even more comfort and convenience. All you should need to do on your holidays is enjoy them and in this case that means playing some golf.
So what we've done is create some routes which will enable you to enjoy the best golf courses on the island, such as Vall d'Or, Alcanada, Son Gual, Son Vida and others, without having to worry about how to book or how to get there. We'll take care of everything.
All of the courses we've selected for you will give you significant discounts on both green fees and extras when you book through our service. And if you book a package of four, five or more courses including transfers and meals the discounts are even bigger.
What's more, at Can Bessol we've created a "golfer's corner", a space designed specifically for maintaining your equipment, where you'll be able to clean your clubs with water and your shoes with air before storing them in a room designated for the purpose. We also provide a space with information leaflets, course cards etc. for all of the courses as well as all kinds of golfing information and magazines.
We currently have links to 10 courses, details of which can be seen below.