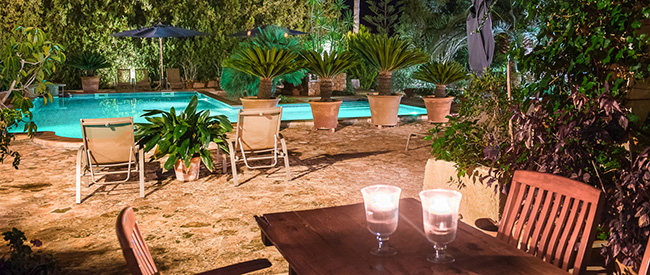 The house is situated amongst the garden, the vegetable garden, buildings for animals, and barns where the machinery and tractors are kept and where almonds, cereals and carob beans are stored, depending on the season.
The vegetable garden is ecological and its produce of tomatoes, peppers, lettuce, melons, watermelons etc. is exclusively for the consumption of the house and its guests.
The good-sized pool especially designed for both adults and children is fed with the finca's own water. With its garden and terraces, communal and private, restored in keeping with the Mallorcan charm of bygone days, Can Bessol is the perfect place for all year round relaxation, meditation and play with your family and friends enjoying modern amenities in the traditional atmosphere of Mallorca.